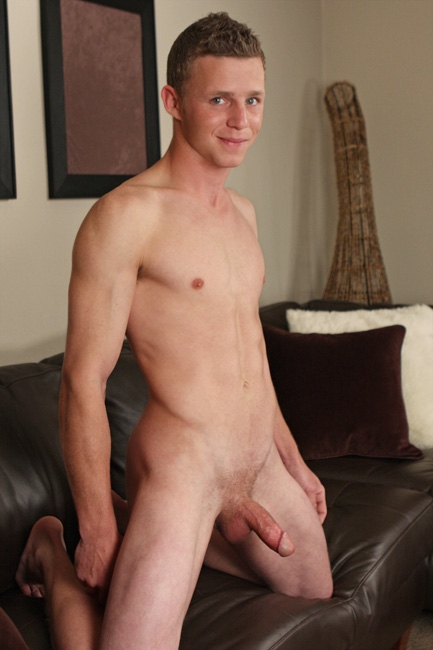 Craig is Sean Cody's latest model and hails from Florida. He's 24 and he works at a boutique hotel in South Beach. When asked what he thinks of Florida he says "It's hot as hell, but I love it." Check out the pics below from his photo shoot.
Craig thinks Florida has the hottest women in the world, and has a thing for MILF's. When the MILFs come to check in they usually get more than just a room. "I love to flirt with them," he says. "Sometimes they'll invite me up to their room after I get off. It's a lot of fun."
I bet his baby face gets him a lot of play!
Check out this stills of this straight stud stroking his cock from his first solo vid.
If you wanna see the entire clip you'll have to visit Sean Cody's official site.